Simplify Your Event Management with rsvpBOOK
Your All-in-One Event Registration Solution
Welcome to rsvpBOOK, where event management is transformed into a seamless, efficient, and enjoyable process. Our Event Registration Software is designed to take the hassle out of organizing events, providing you with the tools you need to create, promote, and track your event with ease.
Why Choose Our Event Registration Software?
Streamlined Event Planning at Your Fingertips
Our intuitive online dashboard puts you in control, allowing you to manage every aspect of your event from one central location. Whether you're hosting a workshop, a conference, or a global webinar, our software adapts to your needs, ensuring a flawless execution from start to finish.
Features That Empower Your Events
All-In-One Messaging
Communicate with attendees directly through our integrated email platform. Send out invitations, updates, and reminders with just a few clicks.
Easy Ticket Sales
Connect with various payment providers and receive payments instantly. Our secure payment processing gives you and your attendees peace of mind.
Perfect Badges
Create professional badges and certificates effortlessly using our Avery template library.
Reports Made Simple
Access real-time reports and export data to Excel with ease, enabling informed decision-making and event growth.
Bundled Mobile App
Enhance attendee engagement with our Responsive Mobile App, taking interaction to the next level.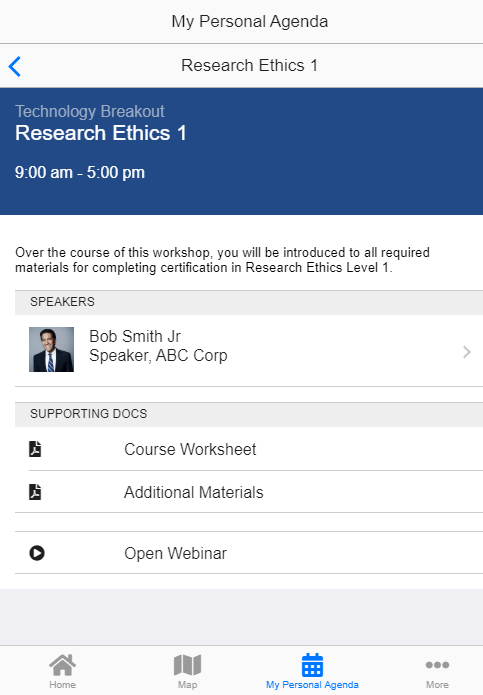 Quick and Secure Entry with a Simple Scan
Say goodbye to long lines and complicated check-in processes. Our QR Code Check-In feature revolutionizes the way attendees enter your event, making it faster, more secure, and completely hassle-free.
Add your registrants to rsvpBOOK - Start by adding all your registrants to the rsvpBOOK platform through the registration link or bulk upload
Give staff their scanning app - Provide your staff with the scanning app either through a QR Code or an emailed URL.
Scan registrant's event app or badge - As attendees arrive, have their event app or badge scanned at the door to check them in.
Watch event reports in real-time - Monitor your event reports as they update in real-time with the latest check-in activity.
Customizable and Brand-Aligned
Build an event registration website that reflects your brand. Our dynamic registration paths and drag-and-drop functionality make it simple to create a professional and branded event experience.
Need Assistance? We're Here to Help!
Our team is committed to your success. From setup to post-event analysis, we're here to provide the support you need to ensure your event is a hit.
I just wanted to let you know how effective and easy this made our event. We had over 2,600 people attend the event and the QR scanning system made it a breeze!
Chelsea G.
Ready to Transform Your Event Management?
Create a free account today and explore all the features of our Event Registration Software at no initial cost. Experience the difference with rsvpBOOK!
What can we help you with?
Frequent Asked Questions
Is event registration software complicated?
Our step-by-step event builder will guide you through each part of your event registration website for easy setup.
Is special pricing available for non-profits?
Yes, non-profit and government agencies receive a 33% discount on events.
Can I ask custom questions?
Yes, you can add an unlimited number of questions to your events. This can include dropdown questions, sets of radio button options or collecting uploaded forms.
Can I present my events virtually?
Yes, you can connect any Session/Workshop in your event to any webinar/video chat service.
Resources