Supercharge Your Event Communications with rsvpBOOK's SMS Module
Streamlining Attendee Engagement and Organizer Communication for Unforgettable Events
Powerful Text Messaging for Event Management
Effortless Event Reminders
Keep your attendees informed and engaged with automatic session reminders sent straight to their phones. Say goodbye to no-shows and hello to seamless event experiences.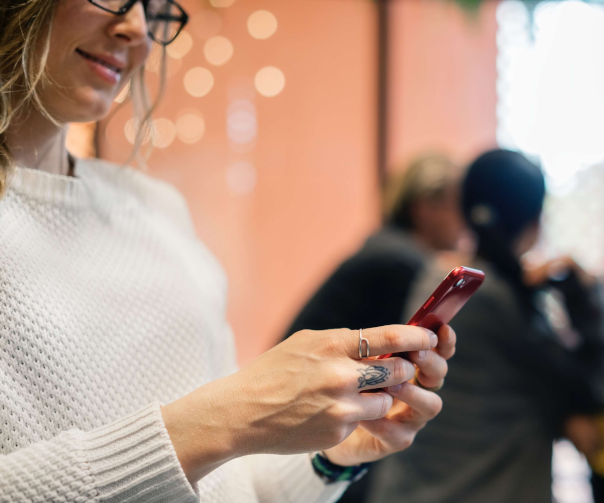 Instant Follow-Up Surveys
Collect valuable feedback effortlessly with customizable post-session surveys. Gain insights to improve your events and make them more memorable.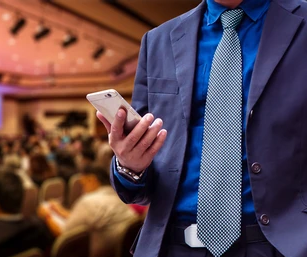 Streamlined Organizer Communication
Keep your attendees in the loop with important updates, announcements, and essential information sent directly to their phones via SMS.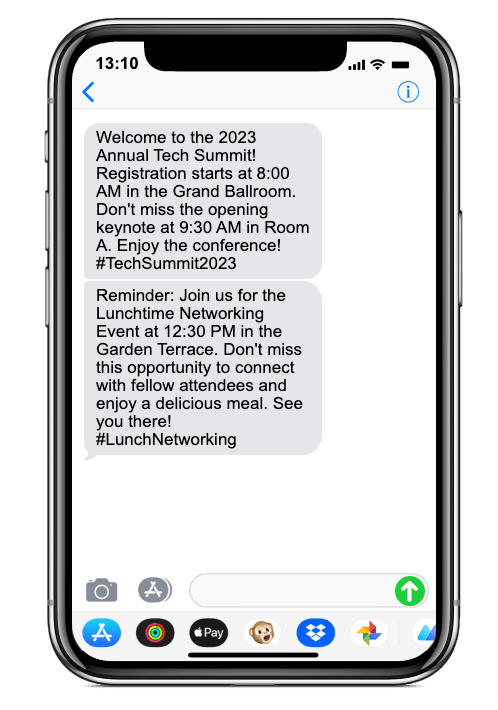 Enhanced Event Experience
Enhance the overall event experience for both organizers and attendees with the power of rsvpBOOK's new SMS module, designed to streamline communication and boost engagement.
SMS messaging for conferences offers an unparalleled 98% open rate, ensuring that crucial event information reaches attendees and results in a more connected and engaged audience.
(Gartner, 2021)
What can we help you with?
Resources